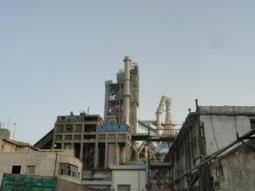 Electricity and Energy Minister Ahmed Imam has said in a series of statements made to officials over the last few days that the Ministry will cut back on the supply of electricity this coming summer. The cut backs will occur twice a day with each period lasting four hours.
Imam also said on Sunday that the Ministry would cut electricity to a number of the country's larger factories during non-peak hours. The Ministry also stated that it would make attempts to change and amend its factory maintenance programme.
Egypt's industrial sector currently consumes roughly 42% of the country's electricity.
Tariq Tawfiq, member of the Board of Directors for the Food Industries Chamber at the Federation of Egyptian Industries (FEI), warned that cutting electricity to factories would cause a "disaster", adding that such factories would have to cut back on their energy output, thus "threatening future plans for expansion".
Daily News Egypt
More : http://www.dailynewsegypt.com/2013/04/08/electricity-and-energy-ministry-to-cut-down-on-summer-time-electricity-flow/?