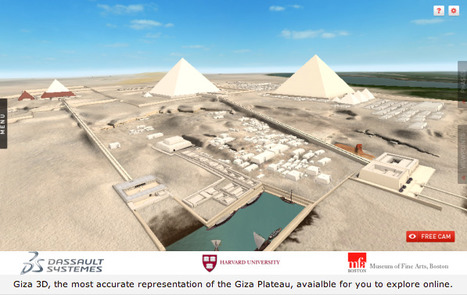 Last year during the premiere of Giza 3D, Marc Chartier of Pyramidales and I had a chance to talk with Egyptologist Rus Gant, lead technical artist for the Giza Archives Project and Giza 3D. In transcribing presentations from last year, I came across this fascinating "lost" discussion, and after working with Rus and Marc to clarify some points, we can now present it in an interview format for your enjoyment. From the resources used to create Giza 3D to George Reisner's ongoing legacy, join us for a chat with Rus Gant.
Em Hotep
More : http://emhotep.net/2013/04/05/giza-3d/rus-gant-giza-3d-and-george-reisnsers-legacy-an-em-hotep-pyramidales-interview/
*************************************
Cet article paraîtra prochainement, dans sa version française, dans "Pyramidales"