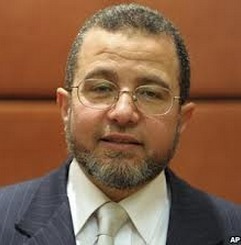 (MENAFN - Kuwait News Agency (KUNA)) Egyptian Prime Minister Hisham Qandil said Sunday the national economic reform program, developed by his government recently, took stock of all views of the different political trends.

"The program also takes stock of the developments on the economic and political situations since the cancellation of an earlier program in last December," Qandil was quoted by a statement released by his office.

The Prime Minister made the remarks during his talks with Masood Ahmad, Director of the IMF's Middle East and Central Asia Department, on the reform program and a USD multi-billion loan to Egypt.

"The reform program reconciles the prerequisites of financial, economic and social stability with the need to achieve higher economic growth rate and curb unemployment rate in a balanced way," Qandil affirmed.

He briefed the IMF official on the outcome of a national initiative for economic recovery, reached through dialogue with economists from the opposite ends of the political spectrum.

The meeting was attended by the economic inner cabinet and several local economic experts.

Egypt has been in talks with the International Monetary Fund (IMF) since the beginning of the year over a loan amounting to USD 4.8 billion.
http://www.menafn.com/menafn/1093619612/Egypts-economic-reforms-reconcile-views-of-political-trends--PM?src=RSS