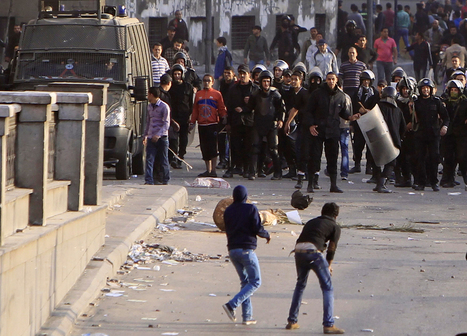 A court order to suspend parliamentary elections has been welcomed as a victory for the rule of law in Egypt and a rebuff to recent power grabs by the country's president, Mohamed Morsi.(...)


The court claims that the Shura Council, which bears legislative powers until a lower house is elected and instituted, made amendments to election law and sent it to the president's office without clearing them with the court.(..)
Opposition groups, represented by the National Salvation Front, welcomed the court's decision. They had already planned to boycott the elections, calling them anti-democratic and accusing them of being biased in favor of the Muslim Brotherhood and its affiliated Freedom and Justice Party (FJP).


"We have succeeded in halting elections in order to correct the constitutional shame that has struck our constitution ever since new articles were added without being presented to the constitutional court," Ahmed Mahran, a law professor and Director of the Cairo Centre for Political and Legal Studies, said in a statement.

Mahran said he believed the Shura Council and the presidency had to be kept in check by the power of Egypt's judicial law.
"Those who presume to respect the law, constitution, and judiciary decisions must prove the truth of their allegations," he added.
"To those who think of Egypt as their estate: We will protect Egypt from the pretenders and their perfidy, and continue to confront political thuggery with the law…"
Egypt's president may impose full military control in Port Said following deadly clashes between police and protesters. NBCNews.com's Dara Brown reports.
More on:http://worldnews.nbcnews.com/_news/2013/03/07/17224489-analysis-why-egypts-morsi-has-accepted-court-election-rebuff