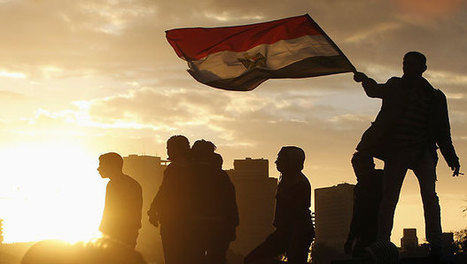 Preliminary results indicate that the Muslim Brotherhood student movement has suffered a series of unexpected defeats in Egyptian state university elections this week.
Opposing student movements launched an elections list entitled "Sout Al-Talaba" (The Students' Voice) to challenge the Muslim Brotherhood's traditional dominance of Egyptian university campuses. The list includes the student movements of the opposition Al-Dostour Party, the Revolutionary Socialists Party, the Socialist Popular Alliance Party, and the April 6 Movement, among others.
Egyptian state university elections are scheduled to continue to take place over the next two weeks, with some universities having completed the vote, while others have yet to begin. Preliminary results indicate that the Muslim Brotherhood's student movement has met with a resounding failure. Observers are viewing this surprise result as a strong indication of the Brotherhood's loss of popularity across the country, particularly in light of encompassing criticism of the performance of President Mohamed Mursi. The Muslim Brotherhood-affiliated president is only eight months into his presidential term.
The preliminary results of Egyptian university student union elections show that Islamist, and particularly Muslim Brotherhood affiliated, student unions have seen their share of the vote decrease dramatically, with information indicating that the Brotherhood received zero percent of the vote at some universities.
Egypt's Ain Shams University saw an unprecedented number of students running as independents, eschewing ties to any organized political student association. The Muslim Brotherhood student association at the university saw a significant weakening of its base of support.
The Brotherhood's student organization at Tanta University lost nearly 90 percent of its seats at the student union. The Brotherhood also suffered an unexpected loss at Assiut University, winning just 2 percent of seats, in comparison to independents who won 73 percent of the vote.
The media adviser for the Muslim Brotherhood Student Association at Egypt's Menoufiya University confirmed that the Brotherhood-affiliated students had failed to win the expected number of seats at the student union, obtaining just 1 percent of the vote. (Asharq Al-Awsat)