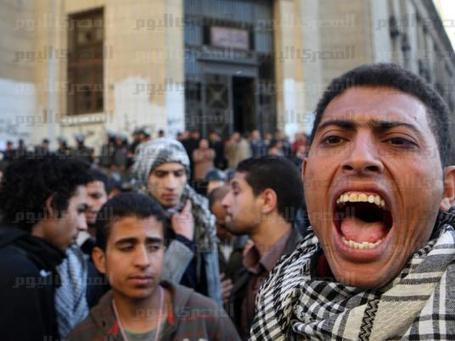 Opposition activist Mohamed al-Shafie's body has been found, and an autopsy has reportedly revealed a birdshot wound to his head.

Shafie's family recovered his body at Cairo's Zeinhum morgue late Sunday. Investigations found he had been missing since 29 January.

The Azbakiya prosecution is continuing an investigation into his death. Prosecutors from the office quoted his mother as saying that he was going to buy clothes from downtown Cairo, but when she tried to phone him later his cell phone was off.

Shafie's mother said she searched several hospitals and police stations, adding she also asked at the morgue earlier this month but didn't find her son among four bodies that were shown to her.

She added that she returned to the morgue Sunday and found her son's body covered in bruises, and she also learned that the body was originally brought to the morgue on 30 January.
More on: