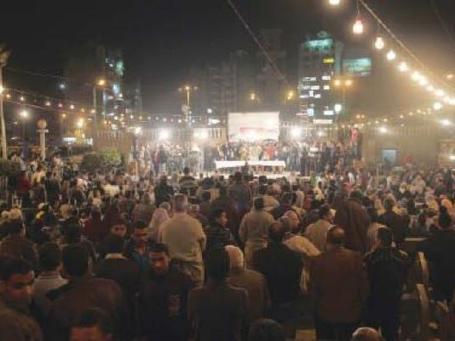 group of unknown assailants carrying knives attacked and wounded demonstrators protesting against the president in the city of Mahalla Sunday.
The demonstrators had been blocking the railways and setting fire to rubber tires on the tracks when the assailants attacked them.

The attackers took the demonstrators megaphones, and set a hospital in Shoun Square on fire.

Sources who did not wish to be identified told Al-Masry Al-Youm that shop owners whose businesses were affected by demonstrators blocking of the road had hired the attackers.
More on:http://arabia.msn.com/news/middle-east/1324474/unknown-assailants-with-knives-attack/