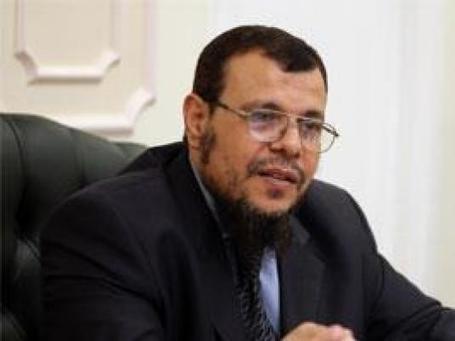 On Sunday, President Mohamed Morsy dismissed Khaled Alam Eddin, his environmental affairs adviser and a member of the Salafi Nour Party, after receiving a report that said Alam Eddin attempted to exploit his position, according to Al Jazeera Mubasher Misr.

But Alam Eddin said in a press conference on Monday that the reason behind his dismissal was that he was critical to the Muslim Brotherhood.
On Monday, MENA reported that Bassam al-Zarqa, another Nour Party member, resigned also from the presidential team.

Alam Eddin and Zarqa are the latest in a series of resignations or dismissals from the presidential team, casting deep doubts over the policies of the Muslim Brotherhood in general.
Look back
Following heated debate and speculations about the team, Morsy reneged on an earlier promise to have a woman or a Copt as vice president. Instead, Morsy appointed 23 people in August 2012 to the presidential team, along with Mahmoud Mekky as his vice president.

At that time, Presidential Spokesperson Yasser Ali said that Morsy's appointees represented the wide swath of the political spectrum. Ali himself is no longer the spokesperson, having stepped down last week. (....)
Other members who resigned in protest to Morsy 's Declaration include:
Amr al-Leithy, well-known journalist and TV host.
Ayman al-Sayyad, independent journalist.
Farouq Goweida, veteran journalist and poet.
Mohamed Seif al-Dawla, a Nasserist-leaning political activists and researcher.
Sekina Fouad, independent and well-known journalist.
Seif al-Din Abdul Fatah, a political science professor, who initially defended the declaration but later resigned after clashes erupted in front of the presidential palace between Muslim Brotherhood members and opposition protesters staging a sit-in.
Mahmoud Mekky resigned in December after the newly-approved Constitution did not stipulate a vice presidential post.
Alam Eddin is not the only Islamist who has resigned. Essam El-Erian, the once acting chairman of the FJP and now the majority leader of the Shura Council requested resignation from his post following his loss in the FJP elections in October 2012.
More on: http://arabia.msn.com/news/middle-east/1309566/factbox-who-remains-from-the-presiden/