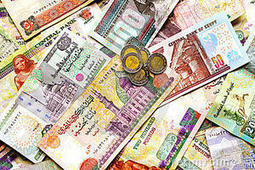 Egyptis not planning to raise its top income tax bracket rate above 25 per cent, said Osama Tawakol, the deputy finance minister.
Egyptian President Mohamed Morsi announced in December sweeping increases in sales taxes and stamp duties on a wide range of consumer goods and services and ammendments toEgypt's income and property tax laws.
In reply to the widespread discontent the decision caused, the presidency retracted the tax law and ordered the government to carry out a "social dialogue" on the measures before implementation.
The new taxes were included in the cabinet's economic reform programme that is attached to a $4.8 billion loan Egypt is currently negotiating with the International Monetary Fund.
Tawakol assured that the idea behind the new income tax rates was to include larger portions of the population and channel extra funds to the most underprivileged; he also denied rumours that a 35 per cent tax will be imposed on individuals with a yearly income over LE25 million.
"Once the government decreased the income tax to an average of 20 per cent, government revenues increased substantially and cases of tax evasion decreased," claims Tawakol.