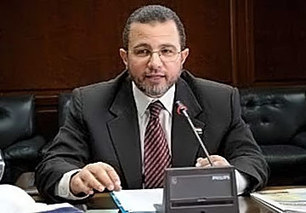 Egyptian Prime Minister Dr. Hisham Qandil together with his Malaysian counterpart Najib Abdel-Razek, who is currently visiting Egypt, witnessed the signing of a Comprehensive Economic Cooperation Agreement between the two countries, ushering new horizons for economic and trade cooperation between them.

The two prime ministers discussed during their meeting earlier today bilateral relations between the two countries, especially in the areas of trade and investment in order to enhance bilateral trade exchange and the establishment of joint investment projects in all fields.

Egyptian Minister of Industry and Foreign Trade engineer Hatem Saleh, said after the signing of the agreement that it covers cooperation in the fields of industry, the small and medium enterprises, information technology, food industries, retail trade and plant health, energy, media and tourism.

Saleh further said that it was agreed to form a working group comprising senior officials from the two countries to discuss and overcome obstacles impeding joint investment noting that the group will refer its reports to the investment joint committee for study and take the necessary decisions.