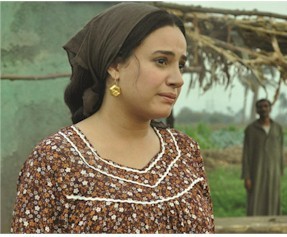 Asmaa is a gripping film that tackles a taboo which is difficult to discuss for its perceived associations with homosexuality, prostitution and drug use, writes Renzo Bruni in a review.
The 24th of January 2011 was an auspicious date for Egyptian liberals and human rights activists. It was the eve of the 'Egyptian Spring' and one can only imagine the heady excitement and fear of those who knew they would take to the streets to demonstrate against Hosni Mubarak's regime the following day, especially after seeing the Tunisian President flee to Saudi Arabia just two weeks earlier. On a quieter note, it was also the day of the first screening in Cairo of Asmaa, a much overlooked film by Egyptian director Amr Salama and one of the few Arab films to explore issues surrounding HIV and AIDS.


Egyptian attitudes to HIV remain pretty woeful. Those who are HIV positive are forced to keep the condition a secret for fear of being shunned by the community, as many believe the disease can be passed on as easily as the cold. Even doctors rely more on superstition than fact in dealing with HIV-positive patients – according to one survey, 57 per cent of doctors believed HIV could be transmitted by mosquitoes, and many refuse to treat people with the condition..