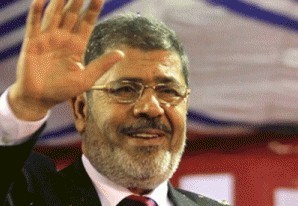 During a meeting with Iranian Foreign Minister Ali Akbar Salehi today in Cairo, Egyptian President Mohamed Morsi extended an invitation to Iranian President Mahmoud Ahmadinejad to attend an Islamic summit scheduled for February 7th in Cairo, Gaza-based Palestine Today reported.

The summit is expected to address the "Palestinian cause," the Syrian crisis, combating poverty, the situations in Afghanistan and Somalia as well as Islamaphobia.

Salehi also announced that he had extended an invitation on behalf of Ahmadinejad for Morsi to visit Tehran.