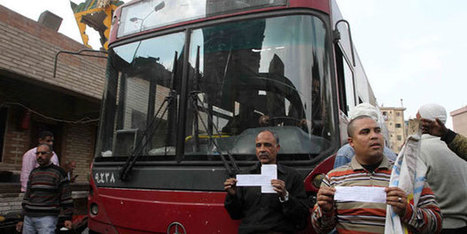 By ABDEL-WAHEB AL-GENDY
CAIRO: Sabry Abdel-Azim, chairman of the Independent Union for Workers in the Transport Authority, said on Sunday that the transport workers strike is due to being marginalized by the state because their salaries are considered the lowest in the state.
Abdel-Azim added in an interview with the Al-Hayat television channel that the government is treating workers unfairly because the transport employee's salary is 400 EGP at maximum.
Transport workers began a partial strike a few days ago to demand a seven percent bonus in addition to the adoption of hazard pay for workers.
Originally published in Youm7.