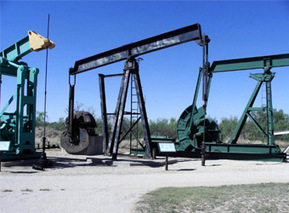 Libya plans to refine some of its crude oil in Egyptian refineries to support its neighbour's economy which is faltering due to political unrest, the Libyan oil minister said on Monday.
"We have plans to refine Libyan oil in Egyptian refineries in order to import it from Egypt to support the Egyptian economy," Abdul-Bari Al-Aroussi told Reuters.
Libyan refineries provide about 30 percent while 70 percent of the north African country's refined oil needs is imported.
Al-Aroussi said stability in Egypt was important for both nations.
More on: http://amwalalghad.com/en/news/egypt-news/15691-libya-plans-to-refine-some-oil-in-egypt-minister.html