Scoop.it!
"Margo Veillon - Drawing Egypt", edited by Bruno Ronfard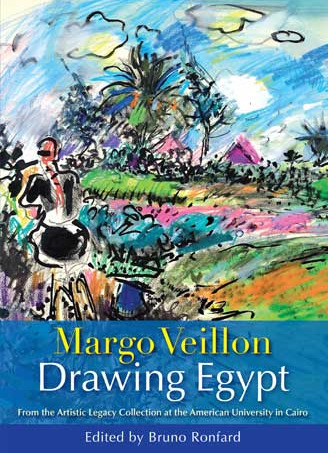 Egypt-actus's insight:
More masterpieces from one of Egypt's best known artists


Born in 1907, Margo Veillon was one of Egypt's best-loved artists. Presented here is a sampling of her work spanning seventy-five years of her productive career, in a variety of graphic media—pen and ink, watercolor, pencil, and crayon, as represented in a legacy bequeathed to the American University in Cairo. Although she lived part of her life in Europe, it is clearly Egypt that held her imagination and inspired her artistic innovation. Possessed with an ability to capture the energy of a specific moment in time, Margo Veillon drew people and animals, landscapes and street scenes with her characteristic sly humor and gift for depicting a lively vignette or serene visual moment in just a few strokes. These threads and others no less individual and innovative make up the extraordinarily rich tapestry of Margo Veillon's artistic career, brought together in the AUC Permanent Collection.
The American University in Cairo Press, 2013, 224 p.