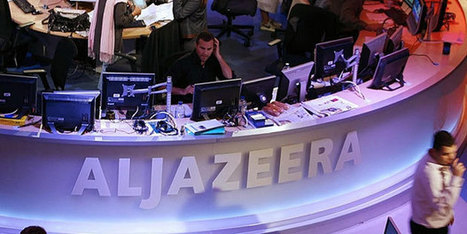 AFP
WASHINGTON: A U.S. diplomat pressed Cairo to respect "basic rights and freedoms" Thursday, warning that Egypt's stability and economic recovery were at stake, as a court opened a trial of Al-Jazeera journalists.

Washington, whose ties with historic ally Cairo have cooled in recent months, has previously reprimanded Egyptian authorities for the trial of 20 journalists of the Doha-based television news network.

"The government's targeting of journalists and others on questionable claims is wrong and demonstrates an egregious disregard for the protection of basic rights and freedoms," a State Department official told AFP.

"All journalists — regardless of affiliation — must not be targets of violence, intimidation or politicized legal action. They must be protected and permitted to freely do their jobs in Egypt."

The journalists are accused of supporting the now-banned Muslim Brotherhood and broadcasting false reports, after police shut down Al-Jazeera's Cairo offices following former President Mohamed Morsi's overthrow by the army in July.

Eight of the defendants are in custody, with the rest on the run or abroad.