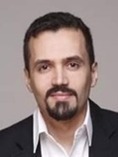 Why should I respect the judges? My own president doesn't.
[Protestor, Port Said]

As though anyone needed another reminder. As though anyone had not quite received the message when prisons were stormed in Port Said, after the judges pronounced a suspicious verdict. As though anyone had not realised that the institutions of Egypt are being weakened – and Egyptian citizens would pay the price if they were weakened further. Yet, after the Administrative Court of Egypt cancelled the parliamentary elections due to begin next month, it seems that many do indeed need that reminder. The question is – how many reminders will it take?
Under now deposed president Hosni Mubarak, the Egyptian state had its pillars. One of them was brought down in the January 25th uprising – the 'pillar of fear'. Regardless of the botched nature of this transition, the Egyptian revolution has accomplished at least one thing – it has ripped to shreds the curtain of fear.
That, no-one can deny, was a good thing. However, there is a corollary to consider here – if the 'pillar of fear' was so strong in Mubarak's Egypt, then what has filled in the void that it used to occupy? Or did it not serve a purpose to begin with?


The reality is – it did serve a purpose, by creating a purpose. When a state apparatus is so absolute, and fear is so prevalent, it does ensure that individuals do not step out of certain predefined norms. In countries where such an apparatus does not exist, something else fills in that void. Civil society institutions; respect between the state and the citizen; a social contract; and so forth.