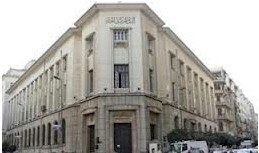 Egypt's central bank raised interest rates on Thursday, hoping to curb soaring inflation and slow a sliding pound currency, but the first increase in over a year is likely to hurt a very weak economy.


The bank's Monetary Policy Committee (MPC) announced 50 basis point increases in both its main rates, taking the overnight deposit rate to 9.75 percent and the overnight lending rate to 10.75 percent.


Before the meeting, economists had been split on whether the bank would raise rates or hold them to avoid further hurting an economy badly damaged by two years of political turmoil and frequent violent protests since the overthrow of president Hosni Mubarak.


In the end, the central bank opted to tackle the sharp rise in inflation, which is eating into Egyptians' living standards, and to support the Egyptian pound.
More on: http://www.reuters.com/article/2013/03/21/egypt-rates-idUSL6N0CDEAQ20130321?rpc=401