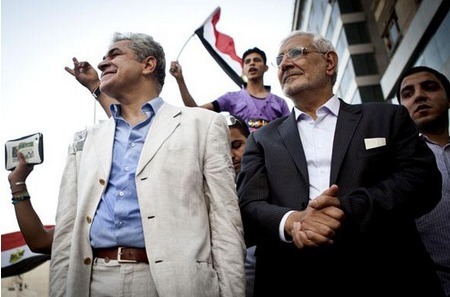 The Freedom and Justice Party, the Nour Party and the National Salvation Front (NSF) may be discussing the formation of a new Cabinet that they hope would replace that led by Prime Minister Hesham Qandil, according to informed sources.
The ministries in such a coalition Cabinet would be divided equally among the three parties, and Wafd Party head al-Sayed al-Badawy would serve as prime minister, the sources suggested. However, no agreements have been made as yet, they added.
NSF leading figure Amr Moussa said a meeting between the three parties was postponed from Thursday to sometime next week to discuss the possibility of forming a new Cabinet, and the delay in the parliamentary elections.
Al-Masry Al-Youm
More : http://www.egyptindependent.com/news/islamist-opposition-forces-may-be-considering-partnership