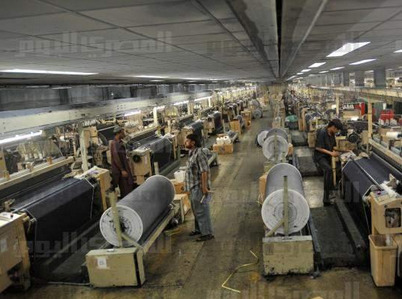 Time and time again, officials have accused ongoing protests, workers' strikes and labor action of halting the so-called wheel of production. The counter argument has also been reiterated, attributing the ailing economy to the government's myriad bad decisions and their mismanaged implementation.
Production implies industry, and industry refers to the thousands of factories in Egypt, all of which have suffered in one way or another as a result of an economic slowdown, a mounting funding crisis on the national level, diminished foreign reserves and feeble capital inflows.
The dynamic only exacerbates already existing problems in the country's industrial sector, incurring further discontent among workers. These sector-specific troubles are reflective of, and further compounded by, broader economic turmoil.
Since the January 2011 uprising, at least 4,500 factories have been shut down, with hundreds of thousands of workers laid off, according to a study conducted by a labor rights group in February.
As Egypt's dire economic conditions worsen, further closures and layoffs are expected.
Jano Charbel / Egypt independent
More : http://www.egyptindependent.com/news/rise-factory-closures-reflects-egypt-s-compound-economic-malaises