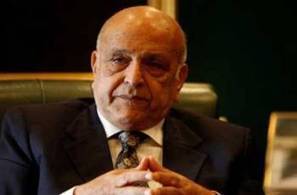 The head of the Egyptian Businessmen Association (EBA) Hussein Sabour said that the body is currently exploring potential investment opportunities in South Sudan and projected that the latter has the potential to be an economic powerhouse.
In statements carried by the government-owned Al-Ahram newspaper Sabour noted that the recent visit by Egypt's Prime Minister Hisham Qandil to Juba was warmly and widely welcomed by the South Sudanese side and paved the way for Egyptian investments to flow into the country which he said lacks industrial infrastructure with an electrical energy production of about 4 megawatts compared to 28 megawatts in Egypt.
Sabour explained that businessmen from the two sides will exchange visits during the first half of this year. He pointed out that South Sudan is still a virgin state with huge potential for profits especially in sectors like construction and building materials, agriculture and trade.


The Egyptian businessman mentioned that homes in Juba are built of tinplates and there is no water or sanitation systems in place and thus any investment initiative will have a positive impact.