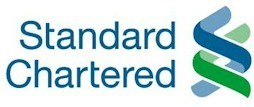 Standard Chartered is looking to acquire a bank in Egypt to ride an expected boom in one of the Middle East's largest economies, the firm's regional head said. The bank also plans to expand operations in Iraq this year.
(...)
"The Middle East is not only a regional hub for us but a global hub given its position as a trade corridor between Asia and Africa," Papadopoulos, chief executive for the Middle East, North Africa and Pakistan, told Reuters
He said of Egypt, "The foreign reserves are at critical levels. Currency is depreciating and I won't be surprised if it depreciates further."
But he added that the bank believed Egypt was in a transition towards a more stable economic and political system, making investment attractive from a long-term perspective.
"The only entrance point to Egypt is through acquisitions. We expect that there could be other banks coming to the market for sale, and we will be ready to grab the opportunity," Papadopoulos said, declining to name potential acquisition targets.
More on:
http://www.foxbusiness.com/news/2013/03/24/standard-chartered-seeks-egypt-acquisition-plans-iraq-push/