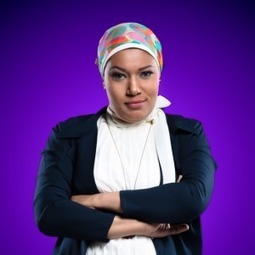 Al Nahar's El Mashrou3 grants Asmaa Hassan EGP 15,000 to support hand decoration
Asmaa Hassan never expected that her hobby would be transformed into a start-up project. She grew up in one of the local Egyptian neighbourhoods famous for craftwork. She was always interested in antiques and old items. Her hobby then became a project to revive old heritage and prevent it from extinction.
Hassan is one of the contestants on the reality TV show El Mashrou3, currently being aired on Al Nahar. Her project aims to export Egyptian craftwork to other countries around the world. This is especially important since each Egyptian governorate is known for a certain craft that expresses its heritage. However, Hassan feels that technological evolution has prevented young people from being interested in learning those crafts and taking them up as careers, which could lead to their disappearance from the Egyptian culture. Her project, which is called "Hand Decoration", aims to reverse this phenomenon.
Hassan started her project two years ago by acting as the middle man between craftspeople and various internal design companies. She focused on craftspeople in the areas of pottery and copper. She helps them display their products in different sectors by participating in exhibitions held at many governorates across the country.