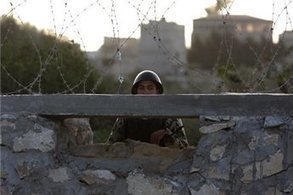 Egyptian forces on Monday raided a workshop producing counterfeit military uniforms north of Cairo, a military source said.

Officers detained three suspects and seized over 1,000 army vests in the raid in the Monufia district, the Egyptian army official told Ma'an.(...)

The tailors are being interrogated to find out who they are making the uniforms for, the official said, adding that intelligence officers suspected the military garments were being bought by "Islamist militias" planning a government coup.
More on: http://www.maannews.net/eng/ViewDetails.aspx?ID=578737