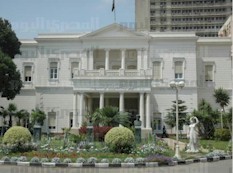 The Ministry of Education has announced it will postpone an Arabic language exam in an Alexandria preparatory school after part of the exam allegedly included a part ordering students to describe the National Salvation Front as "thieves."
Ministry spokesperson Mohamed al-Serougy said that the teacher giving the exam had been disciplined and banned from giving exams for five years. Serougy added that the ministry had instructed teachers not to ask political questions on exams or embroil students in political conflicts.
The Facebook page "I am sorry Mr. President," dedicated to former President Hosni Mubarak, published a copy of the exam, which was given to second preparatory class students in the Abees School of Alexandria.
More on:http://www.egyptindependent.com/news/exam-cancelled-after-question-attacks-nsf