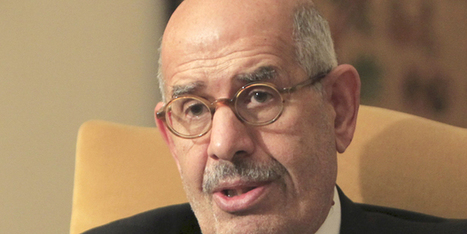 By MOSTAFA ABDEL TAWAB
CAIRO: Dostor Party Chairman Sayed Al-Masry told Youm7 Wednesday that Mohamed ElBaradei, the party's founder and former deputy of Prime Minister, believes that his political role in Egypt is over.
Masry said ElBaradei has no contact with the party during the last period, and refuses to interfere with the party's issues as well as rejecting any roles inside the party. He added that the former IAEA head refuses to participate or comment on the Egyptian political scene.
ElBaradei resigned from his post as deputy prime minister on Aug. 14, 2013, following the deadly dispersal of pro-Mohamed Morsi sit-ins in Rabaa al-Adaweya and Nahda square by police, which left hundreds dead.
Masry pointed out that ElBaradei, who is currently in Vienna, has no plans to return to Egypt at the moment as he prefers to stay out of the current scene since his resignation.
Originally published in Youm7.