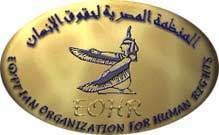 A review of the situation in Egypt over the last eight months raises serious concerns about the extent to which the state of human rights has rapidly deteriorated under the leadership of President Mohamed Morsi.

Indeed, the rights situation in Egypt currently appears even direr than it did prior to the revolution and the ouster of the former president. The country has merely traded one form of authoritarianism for another, albeit with some new features.

Under the former president, the independence of the judiciary and freedom of the press were never attacked as fiercely as they have been over the last eight months. Similarly, supporters of the National Democratic Party, the ruling party prior to the revolution, never practiced torture themselves, nor did they attack protestors in the way that supporters and members of the current ruling coalition of parties have done. Rather, during the era of the former president, such 'dirty work' was left to the security establishment and its hired thugs.

On 15 October 2012, on the occasion of the 100th day of Mohamed Morsi's presidency, the Cairo Institute for Human Rights Studies (CIHRS) issued a report entitled "After President Mohamed Morsi's first 100 days: Worrying indications for future of human rights, major crises remain unresolved" in which it warned that "human rights issues remained neglected and state authorities continued to violate human rights, even though the current president possesses more legislative and executive powers than any president before him. The absence of human rights issues from the president's 100-day plan, as well as their absence from his practices and policies over this period, has made it impossible to end the numerous violations and infringements of these rights and, indeed, has given rise to three major crises(...) The report also shows that the president has no clear policy on human rights questions. He did not address vital human rights issues in his first 100-day plan and did not attempt to benefit from various initiatives posed to confront and address these problems, including the 100-day plan drafted by the Forum of Independent Human Rights Organizations and submitted the day he assumed office." [1]