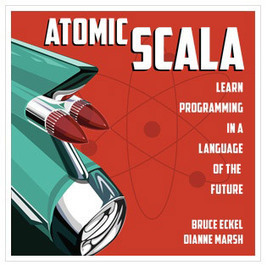 Get FREE eBooks. Learn best practices for building reactive applications.
Atomic Scala
(Sample Chapters)by Bruce Eckel and Dianne Marsh
This should be your first Scala book, not your last. We show you enough to become familiar and comfortable with the language – competent, but not expert. You'll write useful Scala code, but you won't necessarily be able to read all the Scala code you encounter.