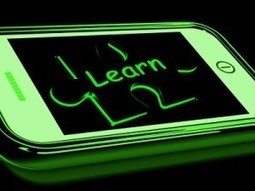 Responsive design vs. apps? Which is the better mobile LMS strategy? We've reviewed 25 LMS solutions and we'll tell you what's out there and what we think.


From our perspective, a LMS is truly mobile only when all functionality is available to all types of users. We've found LMS solutions with total mobile, no mobile and everywhere in-between.
All LMS vendors want to be total mobile. It's just easier said than done. If a vendor started making their product before smartphones and tablets they have to double back and now mobilize. Unfortunately, you just can't go back and rewrite your entire application easily or cheaply even though that is the right answer, so you have to go piece by piece.