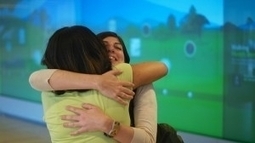 At its core, data-driven marketing centers on one thing and one thing only: propelling value by engaging customers more effectively.
Condensed...
Adopt an integrated marketing management (IMM) approach. IMM focuses on simplifying the complexity of data, processes, interaction channels and insights, and it will transform your internal and external marketing processes. How? By providing the tools you need to not only streamline internal workflow, but also to interact with customers and prospects in innovative and personalized ways across an ever-widening array of channels and platforms. In other words, IMM enables you to maintain a steady focus on the customer while taking advantage of 21st century marketing technology.
Look internally and externally. Analyze processes with both customers and employees to understand your biggest obstacles and what might be holding you back. Remember: Your goal is to integrate marketing and use big data insights across the enterprise so you can drive value by engaging customers more effectively.
Leverage best practices. Upgrading your marketing operations, customer interaction management and overall go-to-market strategy is an enormous endeavor, so take it one step at a time. Visualize your future state, and then work with proven experts to begin adopting a more data-driven marketing approach.
Learn from the efforts of others. There's no need to reinvent the wheel every time. My new book contains many examples of companies that are already well on their way to becoming data-driven organizations. Marketing is constantly evolving, though. Read, listen, talk and network. Apply the best of what you learn—and avoid the land mines others point out—to transform your own business and organization.
Don't let the complexity grow. Complexity is one of the biggest obstacles marketers face. And if you think it's challenging today, just wait—it's only going to get more complicated in the future. Work with IT and your peers to better understand where you can eliminate complexity and adopt simplification and streamlining, instead. Whenever you add new technologies and processes, make sure you take the time to look back at the impact.
___________________________________
-Receive a FREE daily summary of The Marketing Technology Alert directly to your inbox. To subscribe, please go to http://ineomarketing.com/About_The_MAR_Sub.html (your privacy is protected).
-If you like this scoop from The Marketing Technology Alert (brought to you by iNeoMarketing), PLEASE share by using the links below.
Via
marketingIO