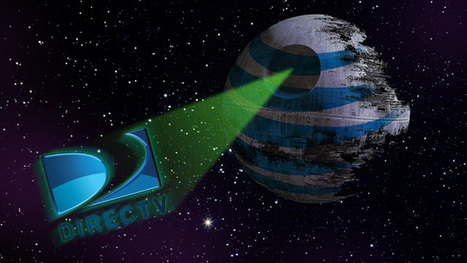 2 million locations will be deprived of "GigaPower" if AT&T doesn't get its way.
AT&T recently named 100 municipalities in 21 metropolitan areas where it might bring its fiber-to-the-home network, without actually saying how many customers would get the GigaPower service, which offers up to 1Gbps download speeds. AT&T said the expansion "is not expected to impact AT&T's capital investment plans for 2014," further muddying the picture.
That fiber announcement came a few weeks before AT&Tannounced a deal to buy satellite provider DirecTV for $48.5 billion. Yet it seems the two are intertwined: AT&T told the Securities and Exchange Commission yesterday that it needs approval of the DirecTV merger in order to bring fiber to 2 million locations.
"The economics of this transaction will allow the combined company to upgrade 2 million additional locations to high speed broadband with GigaPower FTTP (fiber to the premise) and expand our high speed broadband footprint to an additional 13 million locations where AT&T will be able to offer a pay TV and high speed broadband bundle," AT&T said in an SEC filing.
We've asked AT&T how many customers will get fiber if the deal isn't approved, but the company declined to comment.
The expansions would happen within four years, AT&T said, as combining the companies will let AT&T gain "cost synergies" of more than $1.6 billion a year within three years. The savings would largely be due to lower programming costs from increasing AT&T's size and bargaining power.
read more