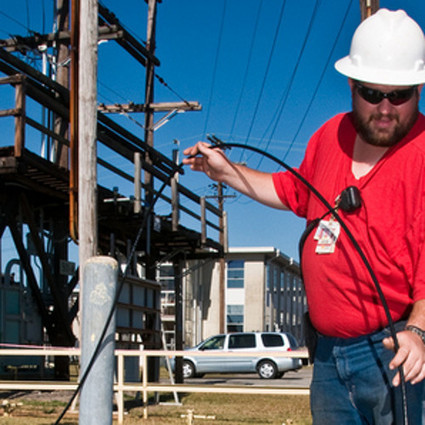 In light of the ongoing net neutrality battle, many people have begun looking toGoogle and its promise of high-speed fiber as a potential saving grace from companies that want to create an "internet fast lane." Well, the fact is, even without Google, many communities and cities throughout the country are already wired with fiber—they just don't let their residents use it.

The reasons vary by city, but in many cases, the reason you can't get gigabit internet speeds—without the threat of that service being provided by a company that wants to discriminate against certain types of traffic—is because of the giant telecom businesses that want to kill net neutrality in the first place.

RELATED:Why It's So Hard to Bring Gigabit Internet to the US

Throughout the country, companies like Comcast, Time Warner Cable, CenturyLink, and Verizon have signed agreements with cities that prohibit local governments from becoming internet service providers and prohibit municipalities from selling or leasing their fiber to local startups who would compete with these huge corporations.

Because ISPs often double as cable and telephone companies, during contract negotiations with governments, they'll often offer incentives to the government—such as better or faster service, earlier access to (their company's) cable internet for residents, and the like—in exchange for a non-compete clause.

To be clear, these are often strictly local agreements between cities and cable giants.

In Washington DC, for instance, the country's first 100 Gbps fiber network has been available to nonprofit organizations since 2006—but not to any of the city's residents. During a re-negotiation with Comcast in 1999 in which the company threatened to cut off cable service to the city, Comcast agreed to provide some of its fiber access to the city for the government's "exclusive use."

WATCH:Motherboard's documentary about the hackers trying to build a distributed network

"The 1999 agreement was conditioned in important ways," former Obama administration assistant and Harvard University researcher Susan Crawford wrote in a recent paper examining the city's fiber network. "First, the city agreed not to lease or sell the fiber. Second, the contract required that the city not 'engage in any activities or outcomes that would result in business competition between the District and Comcast or that may result in loss of business opportunity for Comcast.'"

Comcast never even made its fiber available to the city, but that agreement, and a future one with Verizon, has, in part, kept the city's DC-NET fiber network out of residents' homes.

"The intent was never to take the business away from Verizon or Comcast," Anil Sharma, director of operations for DC-NET, told Washington City Paper last year. "Our target audience always was community anchor institutions."

What happened in DC is not uncommon. According to MuniNetworks, a group that tracks community access to fiber nationwide, at least 20 states have laws or other regulatory barriers that make it illegal or difficult for communities to offer fiber access to their residents. Even in states where there are no official rules, non-compete agreements between government and big business are common.

These are the cities and towns where residents can access community fiber. Image: MuniNetworks
read more...