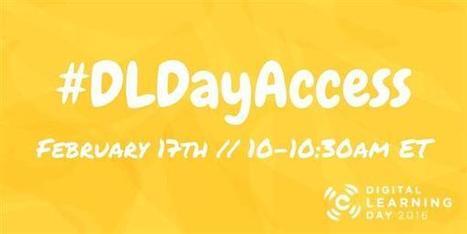 Connecting Students Beyond School
February 17, 2016
10:00 – 10:30 a.m. (ET)

According to recent survey data from the Pew Research Center, more than 5 million American households with school-age children between the ages of 6 and 17 do not have access to high-speed internet at home. Furthermore, a disproportionate share of those 5 million households are comprised of low-income African-American and Latino families. Even in low- and moderate-income families where some form of internet access is available, survey data also reveals that smartphones and tablets are often the primary means used to get online. The inequities in access to high-speed internet and the limitations imposed by mobile device access create barriers for some students while accelerating learning for others.

At the national and local levels, both educators and policymakers are working toward creative solutions for narrowing the digital divide between students outside of their school walls. Federal Communications Commissioner Jessica Rosenworcel will help kick off Digital Learning Day Live! with a discussion about the federal role in supporting digital equity and a look at Coachella Valley Unified School District's unique approach to tackling connectivity gaps in rural California.

In advance of February 17, and throughout Digital Learning Day, please share your questions, comments, and perspectives on Twitter using #DLDayAccess.

Rafranz Davis (moderator) Executive Director of Professional and Digital Learning, Lufkin Independent School District (TX)
Darryl Adams, Superintendent, Coachella Valley Unified School District (CA)
Jessica Rosenworcel, Commissioner, Federal Communications Commission
Bob Wise, President, Alliance for Excellent Education
Sign up below to join the live event! Multiple registrations are not needed for each different DLDay Live event.