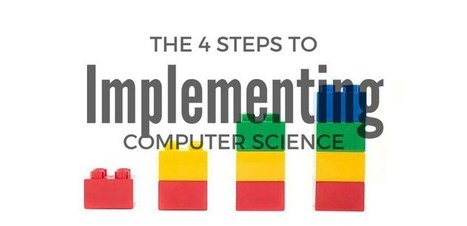 This is the kick-off post in a 4 part series where we will cover each stage of implementing computer science in elementary school based on thousands of conversations with educators.

While the month of June brings a lull to the toil from the school year, we're working hard to set you up with the resources you'll need this summer as you prepare to do it all over again. Over the next four weeks, we'll be taking the lessons we learned from our teachers this school year and sharing their coding implementation stories from beginning to end.

Over the past 3 years, computer science in elementary has come a long way. Trailblazing schools who were just getting started, have now fully integrated Computer Science into their curriculum. While the majority of schools are on their way to that point. At Kodable, we focus on talking to as many people as possible and working hard to meet their needs regardless of the stage of implementation. In these thousands of conversations, the four stages of implementing computer science in elementary school have become very clear.
Via
John Evans