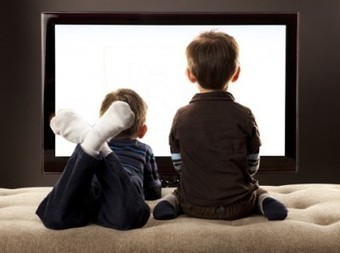 People have long suspected that there's a cost to all this digital data all the time, right at our fingertips. Now there's a study out of UCLA that might prove those digital skeptics right. In the study, kids who were deprived of screens for five days got much better at reading people's emotions than kids who continued their normal screen-filled lives.
The California research team's findings, published in the journal Computers in Human Behavior this month tries to analyze the impact digital media has on humans' ability to communicate face-to-face.
As an experiment, 51 sixth graders from a public school in Southern California were sent to outdoor education camp, spending five whole days completely deprived of TV, phone and Internet. Contrary to the kids' expectations, they survived just fine and actually had genuine fun.
The first pool of kids was then compared to another group of 54 sixth graders from the same school who had not yet attended the camp, but had spent the previous five days with their normal amount of screen time.
Both sets of students were given photos of people expressing emotions—sadness, anger, joy, anxiety and so on, before the camp and after the camp. Both sets of students were also shown video of people interacting and displaying emotions. The students who had been to camp got much better at discerning how the people in the photos and the videos were feeling after that five day period. They scored much higher at recognizing non-verbal emotional cues (facial expressions, body language, gestures) than they had before the camp, while the scores of the students who had not been deprived of screens did not change at all.
Click headline to read more--
Via
Chuck Sherwood, Senior Associate, TeleDimensions, Inc
,
Luciana Viter