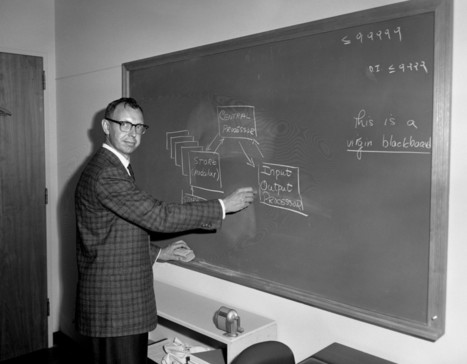 I had the good fortune on Wednesday to hear economist Robert Gordon talk about his magnum opus, "The Rise and Fall of American Economic Growth." Gordon has a somber tale to tell. He argues that U.S. economic growth ain't what it used to be, and that ain't gonna change over the next 25 years. This is due to myriad headwinds such as demographic slowdowns, rising inequality, fiscal constraints, and — most important — the failure of newer technologies to jumpstart economic growth the way that the Second Industrial Revolution did.

[U.S. economy slows, with GDP growing 0.5% in first quarter]

It's his last point — about the effect of information technology on productivity — that prompts so much fierce debate. Economists are furiously debating whether the visible innovations in the information sector are leading to productivity advances that are going undetected in the current productivity statistics. On the one hand, the aggregate data suggests a serious productivity slowdown over the past decade. On the other hand, Google's chief economist, Hal Varian, insists that "there is a lack of appreciation for what's happening in Silicon Valley, because we don't have a good way to measure it."

Surely, there are sectors, such as higher education, in which technological innovations can yield significant productivity gains, right? All that talk about MOOCs and flipped classrooms and the like will make a difference in productivity, yes?

As an optimist, I've long resisted Gordon's argument — but this is one area where I'm beginning to suspect that he's right and Silicon Valley is wrong.
Via
Miloš Bajčetić