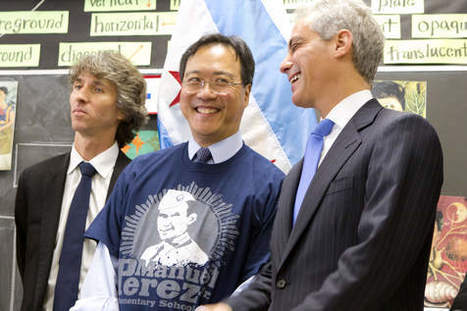 Chicago Public Schools would elevate the arts to the level of a "core subject" — with 120 minutes of dedicated weekly instruction for elementary students and "at least one certified, full-time employee" at every school, under a mayoral plan unveiled Monday.
For the first time, the number of art forms offered by CPS would be expanded to include visual art, music, dance and drama at all grade levels. High school graduation requirements would be modified to include all four. (more)
Yo-Yo Ma, the Chicago Symphony Orchestra's creative consultant, was beaming throughout the news conference. "You can't have a future that you can't imagine."