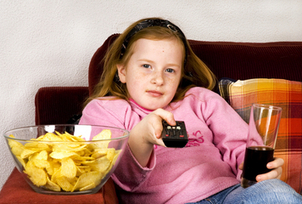 Kids who watch a lot of television tend to eat fewer fruits and vegetables and more junk food, a new study says.
"Television-watching among children has previously been linked with eating more junk food and less fruits and vegetables, but the new study is the first national, large sample of teens in the U.S."
"On average, students watched an estimated 2.4 hours of television per day, and devoted 2.8 hours a day to computer time, similar to previous studies. The American Academy of Pediatrics recommends limiting all screen time to less than two hours per day."
Reduce screen time, get more physical activity, and eat healthier.