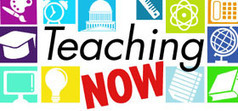 Music teacher Kevin Mixon offers tips on adopting a classroom-management style that reinforces learning goals and expectations instead of simply punishing bad behavior.
"You can still incorporate classroom-management levers that are tied directly to learning goals and that reinforce expectations, rather than simply punishing so-called "bad" behavior. In doing so, you can foster inclusiveness rather than divisive competition in the classroom."
Very good tips for classroom management.