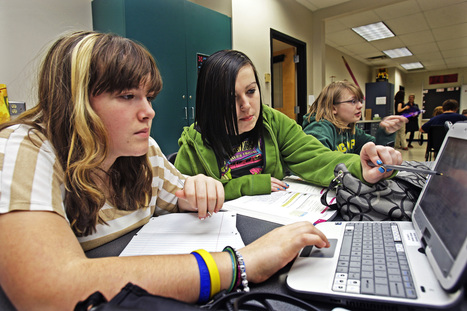 Waukesha - Last year, Kim Crosby spent about 80% of her class time teaching math concepts at Waukesha STEM Academy. For the other 20%, she helped students individually.
"Why is memorization and fact-regurgitation so heavily valued when school leaders and employers say they want greater problem-solving and critical thinking skills from graduates?"
"What is clear, at least to Miron, is that research suggests well-executed project-based learning builds higher-level thinking skills in students, and that an engaging teacher - technology or no technology - is essential."
Go project-based learning and technology in the classroom!