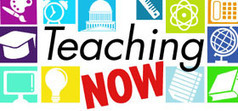 'Flipping' the classroom ensures students receive a personalized education tailored to their needs, say two early adopters of the model.
"After comparing the test results from both years, the data showed our students were learning more in the flipped environment than in our traditional classroom setting. Since then, our students' test scores have continued to improve, and the anecdotal feedback from students and parents has been extremely positive."
I am definitely interested in flipping my classroom every now and then!