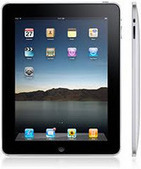 A review of some select apps with descriptions and potential use in supporting the principles of UDL in instruction and student learning.
"Universal Design for Learning (UDL) provides a framework for course structure, individualized instruction, assessment, and academic engagement. Universal Design for Learning has the potential to maximize learning opportunities for all.

The following are a few applications available for the iPad, iPod or iPhone that can help support a UDL-based learning environment"
Via
Kathleen McClaskey
,
Dawn Bennett