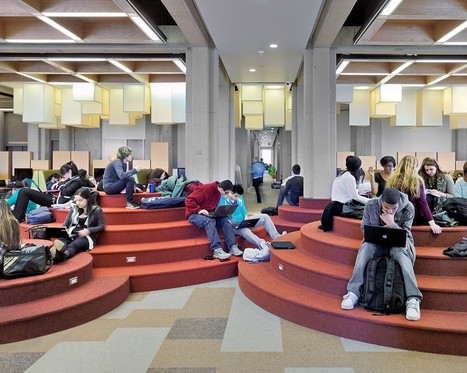 Technology changes everything. Disruption is the highest order and creative destruction is beautiful. Virtual reality is real. Inter-connected, on-demand, the uber-of-this and the Netflix-of-this-other-thing, bite sized and mobile, we Buzzfeed everything. Nothing is safe from our new normal.

Sure.

Based on the pre-washed, yet custom fit t-shirt slogans of Silicon Valley, we're all on a one-way ride to technology nirvana – everything we want, everywhere we go, whatever we do will be easier, faster and more efficient.

Except schools.

Schools – the literally constructed spaces in which students learn and teachers teach – remain a monument to the way things were, impervious to upgrades and innovations. Pedagogy has changed, albeit slowly. And we do maintain a school calendar built around the harvest. Nonetheless, nary a school stands in this county without computers and many have high-capacity broadband internet access capable of delivering nearly any content at any time. Nearly every teacher of every subject at every education level has overwhelming access to resources, plans, concepts and teaching and assessment tools unimagined just 60 months ago.
Via
Edumorfosis