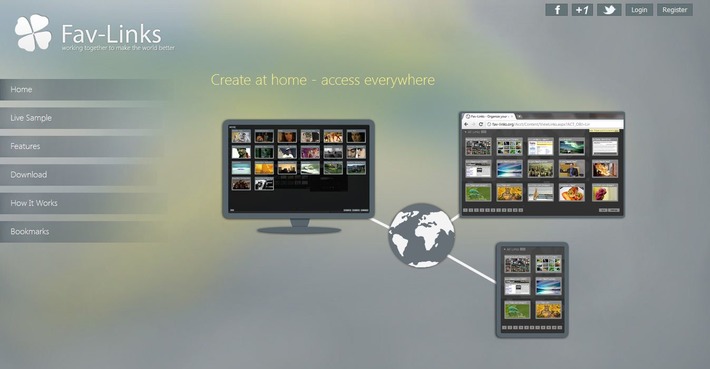 "Fav-Links is a free bookmark manager which works independently from browsers and allows you to store and organize your bookmarks into categories. It can be used for any purpose such as organizing music library, banking links, bills, shopping links, photos from social networks, etc. Everything can be saved momentarily. Just drag and drop any link to the Fav-links icon and finalize the process by reviewing information and adjusting image.
Sync to web feature is allows to have bookmarks available to access from mobile devices. Fav-Links is always ready to open the website you need and can be called by pressing hot keys on your keyboard.
Quick search allows you to find easily any link you need."
Lees meer over deze tool op Makeuseof: "Fav-Links: A Beautiful Way To Organize Your Bookmarks"
http://www.makeuseof.com/dir/favlinks-beautiful-organize-bookmarks/