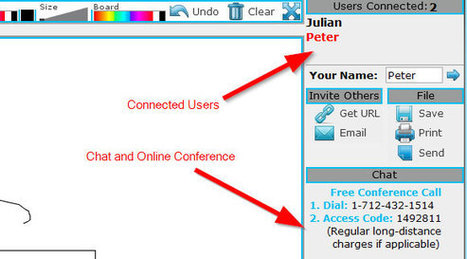 This free online whiteboard let you draw in a digital canvas that opens in your web browser and then share or save your work for future references...
This simple tool also has a built-in conference system that you can use to make online conferences while the participants see the whiteboard in their screen. You need to click on Phone Conference button on the bottom right corner in order to see the instructions. For this purpose, ScribLink whiteboard providers a phone number with an access code.
Ook in Nederland te gebruiken..???