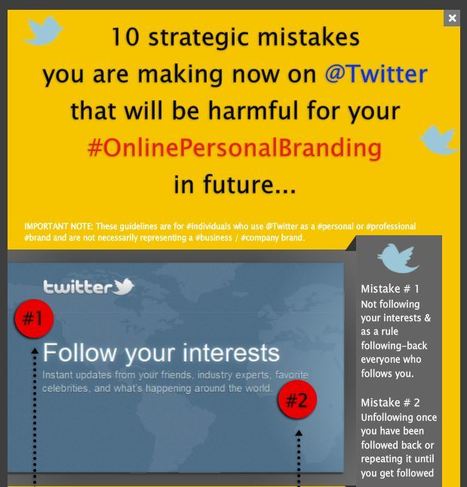 10 Strategic Mistakes You're Making Now On Twitter That Will Be Harmful For Your Online Personal Branding In Future.
"Een infogram die we alle Twitter-gebruikers kunnen aanraden. Wil je op Twitter slagen, en het ten volle gebruiken, dan doe je er best aan om deze infogram even door te nemen - de tips zijn vooral bedoeld voor individuele gebruikers, niet voor bedrijven." Bron: Netties.be
Bekijk de hele infographic op Visual.ly.