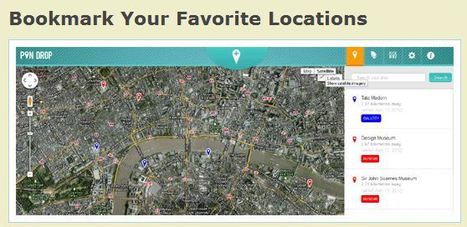 "Pin Drop is a great way to bookmark your favorite locations on a Google Map.
Have you ever found somewhere cool and thought 'I must come back here' and then later forgotten where it was? Or have you tried to tell friends about somewhere but you couldn't quite remember where it was? Pin Drop helps you to keep track of your favorite locations..."
Website: http://pindropapp.com
Wellicht leuk om in de klas te gebruiken bij aardrijkskunde..??