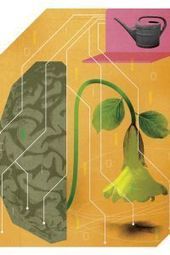 This spring, Harvard University and the Massachusetts Institute of Technology announced a $60-million venture to offer free classes online. Just last month the University of California at Berkeley said it would also join the effort. John Hennessy, president of Stanford, recently predicted that a technology "tsunami" is about to hit higher education. When justifying their decision to remove Teresa Sullivan as president of the University of Virginia, the Board of Visitors cited, in part, the need to ride this wave.
As we think about the future of education, we need to sharpen our understanding of what education is and what educators do. Education is often compared to two other industries upended by the Internet: journalism and publishing. This is a serious error.
Education is not the transmission of information or ideas. Education is...