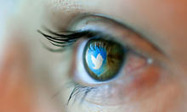 "[...] I began to understand what Twitter was about and what a fantastic resource it was for a teacher.[...]
The teaching and education community on Twitter is truly inspirational. I have learnt so much from reading tweets posted by all kinds of people working across the sector. Many of the resources, ideas and technologies I have read about I have been able to use in my classroom and school. In turn, I share my ideas and resources.
Twitter is a fantastic collaborative tool. As teachers, how often do we get to visit other schools? In my experience, very rarely. Twitter has enabled me to collaborate with teachers in schools across the country. Combine this with cloud services such as DropBox and Google Docs and you can create and share resources and ideas quickly and easily[...]"