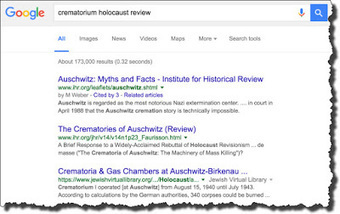 1. You have to keep your skills fresh as search changes. Search engines are constantly creating new capabilities such as Search-By-Image. Stay on top of these things!

2. Realize that the underlying content changes. What we believe to be true is constantly shifting (Example: How many planets are there? 8? 9?)

3. Collections constantly change. The resources available to you changes constantly as well. The number of books in full-view constantly changes, new image collections come online, new cultural resources spring into existence...

4. New KINDS of stuff is out there, pay attention. Now you can easily find data sets, satellite images, Vines, podcast series, etc. What's the next newest content type you can search for?

5. The dark side: new scams and bogus content are constantly arising as well. You need to learn how to recognize this. There seems to be a new conspiracy theory of the day, along with scam online pharmacies that can kill you with improperly made drugs, and disinformation sites.